Thank you SOOO much to Short Southern Momma for giving me the
"Beautiful Blogger Award!" I'm so excited I can't see straight!
Be sure to read her awesome blog: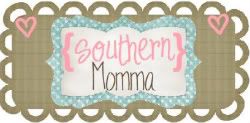 And....Here it is!!!

I'm brand new at this and it's awesome to get an award from one of my 8...haha...followers!

Here are the rules:

I'm supposed to tell 7 interesting things about myself and pass this award along to 7 other terrific bloggers!

So here I go...

1. I have never mowed grass
. My bother always did it when I was young and now my husband does it. I love to say that I don't know how! : )
2. I LOVE Karaoke!
I have my own machine and on any given day you might find me alone in my basement singing karaoke.
3. I have

crazy

dreams all of the time.
In my last one I was giving birth and being chased by Nazis at the same time!
4. I look under the blankets every night before I get in bed
.... ya know, in case there's a snake or a bug or something!
5. I got married at 19!
I'm only 26 and have been married almost 7 years...and we still like each other!
6. I get addicted to stupid reality TV.
It's like a bad wreck...I can't look away.
7. I was once approached in an Applebee's restroom about joining a prostitution ring
... no joke!
Okay...so here are 7 bloggers that I'd like to pass this along to and you should check out:
XOXO